We've teamed up with e-bike hire firm Lime to bring you a weekend of Cycle Skills sessions. You can use your own bike or borrow a Lime e-bike free of charge.
Venue: Meet outside the Highbury Leisure Centre, Highbury Crescent, N5
Dates: 21 and 22 November 2020
Times slots: 9am-11am, 11.30am-1.30pm,  2pm-4pm
Each session lasts up to two hours.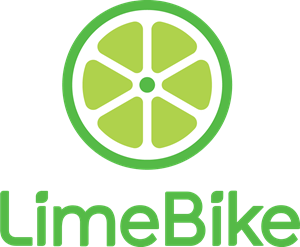 Urban and advanced cycle skills
Urban cycle skills: Improve your cycling skills and confidence. You'll start in a safe, off-road environment to refresh your cycling technique and develop new skills before moving on to practise on quiet roads. Your qualified instructor will support you throughout to help you cycle more confidently.
Advanced cycle skills: Perfect your cycling techniques with a qualified trainer. After a quick, off-road skills check, you'll work to improve your performance when dealing with complex junctions, heavy traffic or cycling at night and receive assurance that you're cycling efficiently and effectively.
During your cycle skills sessions, your instructor will assess your abilities and progressively build on them. Once competent, we can help plan the best routes to work, to friends' houses or wherever you want to go. And we can incorporate these routes into your sessions. By working through the National Standards our instructors will help you cycle safely and with confidence on the roads.
Anyone who lives, works or studies in Islington is entitled to two free cycle skills sessions.
We do not offer these 1:1 sessions for children and young people aged under 16. Please visit our family cycle skills or independent cycle skills pages to find out more about our training for under 16s. If your children are new to cycling, please book a holiday course on our child holiday Bikeability page.
Venue

Dates

Times

Book

Meet outside Highbury Leisure Centre, Highbury Cres N5 1RR

21 November

9.00-11.00

Fully booked

Meet outside Highbury Leisure Centre, Highbury Cres N5 1RR

26-29 October

9.00-11.00

Tollington Place, N4
(age 9-13)

26-29 October

10.00-12.00

Tollington Place, N4
(age 9-13)

26-29 October

13.00-15.00
Nearly every Islington school offers free Level 2 courses for its year 5 or 6 pupils – please speak to your child's teachers or contact us to find out about your school's next course.