All I want for Christmas is Bikeability
We have a programme of free Bikeability courses for children in the Christmas holidays from Monday 19 December to Thursday 22 December We have a choice of venues in N4 and N1
Beginners (age 5-12) – for children who can't yet ride without stabilisers
Bikeability Level 1 (age 5-9) – learn bike control skills off road
Bikeability Level 2 (age 9-12) – learn how to ride on quiet local streets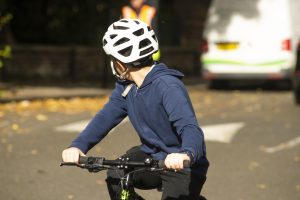 They are taking place at venues in N4 and N1. For full details and to book, click here.
Adult cycle training all wrapped up
On-road training
If you live, work or study in Islington, why not book yourself a free adult cycle skills session and become a confident road cyclist. We can teach any level, provide you with a bike and meet you in a location and a time that suits you. Our adult 1:1 cycle skill sessions are kindly supported by Human Forest. If you would like to learn more about learning to ride one of their eBikes, click here.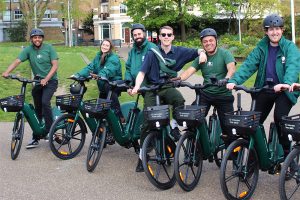 Beginner training
If you are not yet able to cycle unaided you can join one of our adult beginner groups. Learning takes place in a supportive group environment. Book your place on our weekend adult weekend beginners' weekend sessions at Haverstock Primary School, NW3.
Note: the times for these sessions are still to be confirmed, but we have the dates) – please continue to check the website and email bart.smith@isilngton.gov.uk if you would like to register your interest. Confirmed dates:
21 / 22 January
18 / 19 February
18 / 19 March
We will teach you how to ride a bike in a safe, off-road environment with a qualified instructor. Once you feel comfortable to go on road, you can book onto our 1:1 urban and advanced cycle skills course. These sessions are for adults who are unable to cycle unaided.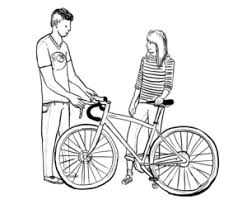 Take your career up a gear
You could become a cycle instructor! Islington Council and the Bikeability Trust are offering a £500 bursary towards training as a cycling instructor. And, if you are an Islington resident and commit to working in the borough, you can apply for an additional £200 towards the cost thanks to Sport Islington.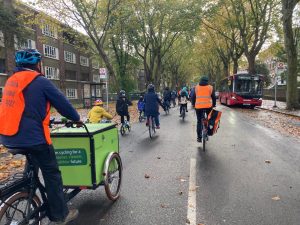 Can we fix it?
We are delighted to announce that we have the following Dr Bikes events. Our friendly mechanics can check everything on your bike from wheels, brakes, gears and tyre pressure to lights, racks, pedals, saddles and more. By the end, your bike will feel loved and cared for and they can show you how to do these repairs yourself.
Wednesday 28 December, Packington Estate, meet by the Arc Centre, N1 7FX – 9.00am- 12 noon
Wednesday 28 December, Dover Court, meet at the main open area, N1 3NA – 1.00pm-4.00pm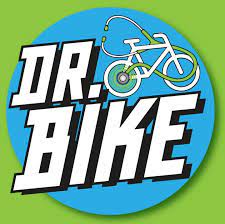 Pedal Power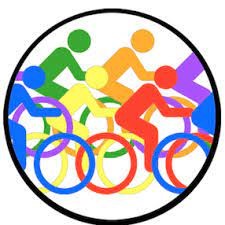 Pedal Power, the all ability cycling club is closed for December and January please look on their website for when they reopen
Joy Riders
There are two free fully led rides offered by Joy Riders that are "for women, by women." These rides aim to help women gain confidence in their riding skills to the point where you are happy and comfortable riding a bike independently. Click the links below to book: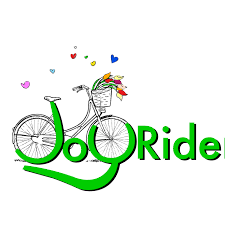 Happy cycling and enjoy your Christmas holidays!
Best wishes