For World Car Free Day, why not get your neighbours together on your street!
World Car Free Day is on Thursday 22 September. It is the perfect opportunity to celebrate with your community right on your doorstep. The council can help you to close your road to traffic so you can safely host your community on your street.
Throw a Street Party to celebrate!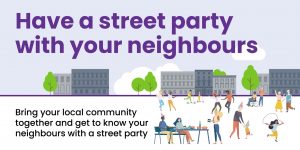 You can shut your road to motor traffic and create a safe space for everyone to get together, while helping us to improve air quality in Islington.
It's easy to apply, just choose a date and time, complete the online application form and we will support you with closing the road.
There's no cost to apply and we just need two weeks' notice. Find out more: https://orlo.uk/CVzZs
Note: You can, of course, arrange a Play Street or street party for other dates and to mark other occasions
Or do you already run a regular Play Street?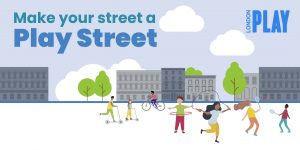 Why not hold your Play Street on the weekend of 24/25 September to celebrate World Car Free Day?
Play Streets provide a safe space for children to play with their neighbours, right on their doorstep. Interested to know more about Play Streets?
With the support of your neighbours, you can apply to make your street a Play Street and regularly shut your road to traffic.
Six reasons to make your street a #PlayStreet:
Allow children to play safely on their doorstep
A great way to meet your neighbours
It's great for children's health and wellbeing
Reduce traffic and air pollution
We can provide signs and support with closing the road
It's free to apply
Find out more and apply today: https://orlo.uk/WnlnO